Local Foods Important to Region 5
In central Minnesota, locally grown, healthy foods are increasingly getting into the hands of the region's residents, beyond the consumers who attend farmer's markets. Through the work of a network of partners to support growers, increase markets, and improve health outcomes, the region's local, healthy foods value chain is increasing economic opportunity and improving quality of life in multiple ways.
---
The region's work in this topic began in 2011 with the receipt of a U.S. Department of Housing and Urban Development Sustainable Communities Regional Planning Grant, which lead to the completion of the Resilient Region plan in 2012. The Resilient Region plan created a new vision for the five-county region, the only planning region in Minnesota where all the counties are classified as economically distressed. Through extensive and targeted public outreach and university assistance, the region gathered ideas and analysis to create a plan with guiding principles, vision and values, recommendations and action steps, and implementation strategies
​​​​​​​for economic development, community development, housing, and related areas such as land use and ​​​​​​​transportation. In addition, the effort resulted in a policy toolkit, model comp plan, and list of references for area municipalities in the rural region to utilize. Supporting the region's agriculture and health as both an economic sector and quality of life outcome were priority areas identified through the planning process.
A related initiative led to the staff of Region Five Development Commission, which serves as the area's U.S. Economic Development Administration-designated Economic Development District (EDD), and partners to work with area municipalities to analyze each community's assets to help them identify their own paths forward.
Check out this local foods resource report, sharing regional market analysis and marketing recommendations:
Taking Advantage of this Moment and Opportunity
Download the Spanish version here.
Posted: July 27, 2017
Category: Video
Mission Statement:
Expanding Business, Building Community, and Growing Jobs in Crow Wing County
Positioning Statement:
In collaboration with investors and community stakeholders, the Brainerd Lakes Area Economic Development Corporation exists to strengthen Crow Wing County's diverse economy, to compete in a global marketplace, and to position our region as Greater Minnesota's premier business location.
We do this by connecting resources and creating a can-do environment while communicating the area's lifestyle, value, and identity through one unified voice.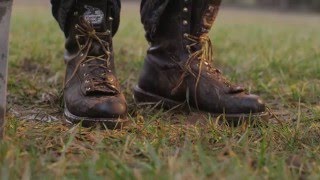 Posted: April 14, 2017
Category: Media
In 2011, a small region in the heart of Minnesota received a grant to explore the question, "What makes a region resilient?" Five years later, they have an answer... and the results to prove it.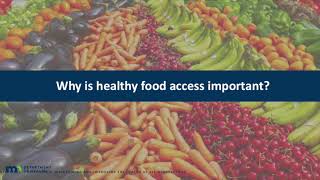 Posted: August 12, 2019
Category: Local Foods Videos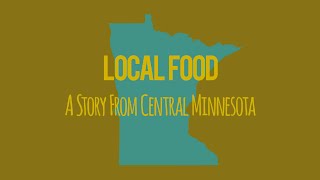 Posted: February 4, 2018
Category: Local Foods Videos
A short video expressing the some of the values surrounding eating, growing, buying and selling local food.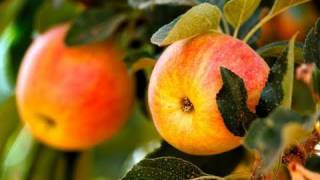 Posted: February 4, 2018
Category: Local Foods Videos
Visit http://nourishlife.org. Food journalist Michael Pollan encourages buying local food to conserve energy, support farmers, and preserve the natural landscape.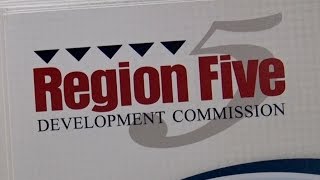 Posted: April 14, 2017
Category: Media
Posted: July 27, 2017
Category: Video
The Sprout Growers & Makers Marketplace is an indoor, year-round market for locally produced food and artworks in central Minnesota.
The location is in the former Crestliner building in Little Falls (609 13th Ave NE, Suite 8) and currently provides local producers and buyers technical assistance on Good Agricultural Practices, food safety, licensing, and post-harvest handling. The indoor market opened in the autumn of 2015 and hosted two soft-opening holiday markets as well as two successful, grand opening markets in the beginning of April 2016. It will offer a year-round space for growers and artists to market their products to Central Minnesota residents and tourists.
Posted: December 31, 1969
Category: Video
Widseth Smith Nolting provided architectural and mechanical engineering services on the Sprout remodel project, which transformed the former Crestliner building in Little Falls, MN, into a thriving food hub and marketplace. Sprout connects local food producers with buyers and provides area artists a venue to sell their wares.
Posted: April 11, 2018
Category: Local Foods Videos
All co-ops are member owned and driven.